Current menu at Bridges
2702 Shopko drive
Madison, WI 53704
608-244-1822 ext.2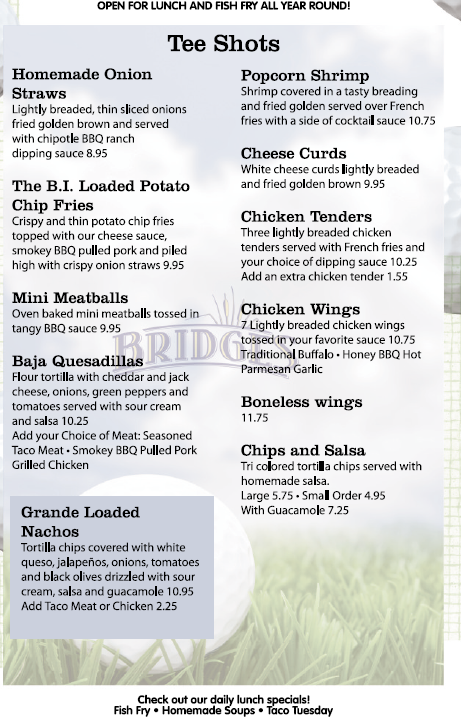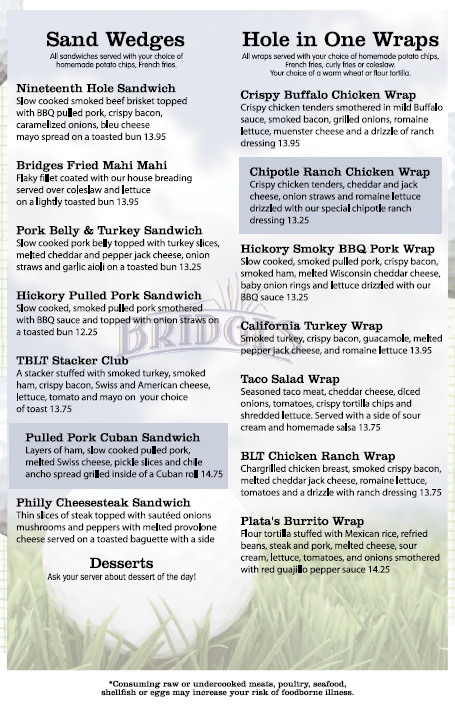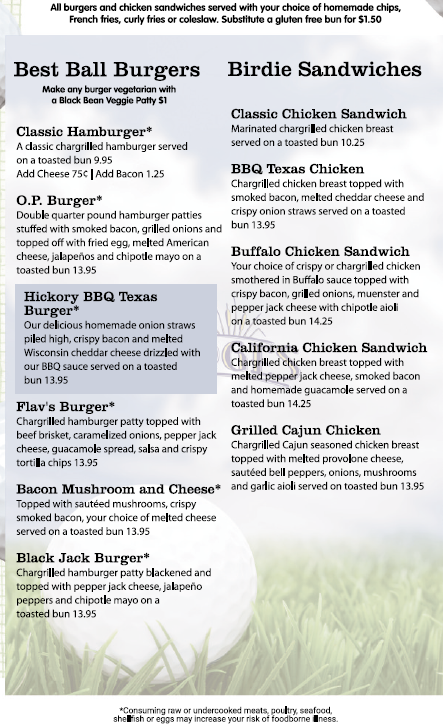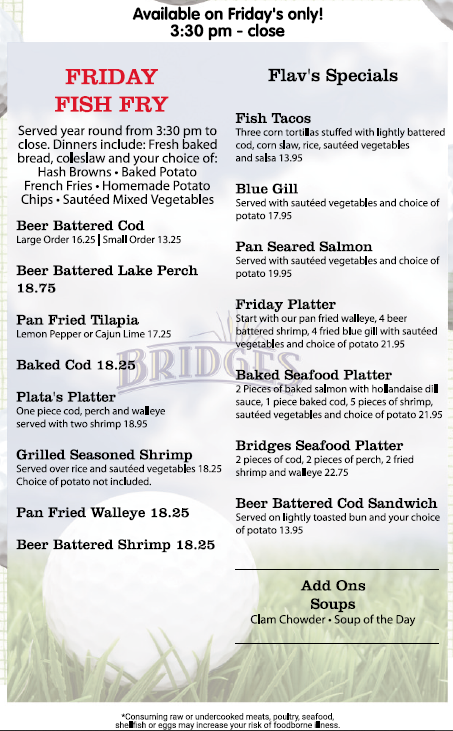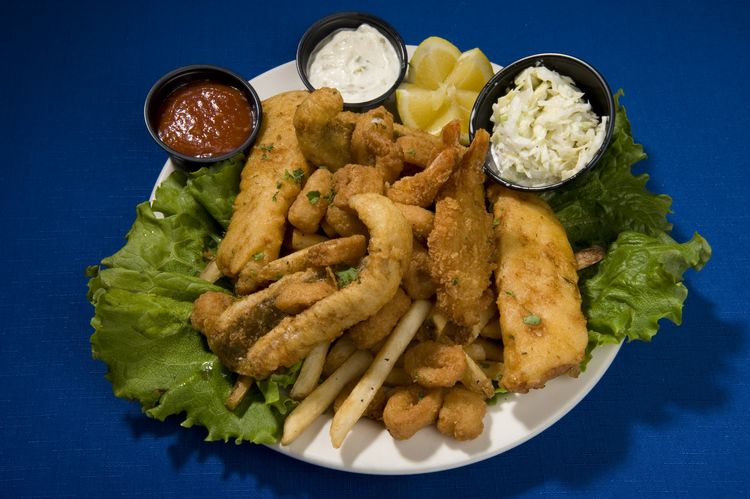 Plata's Bar and Restaurant
Bridge's golf course offers fare for any occasion. After your round of golf you can enjoy casual dining in the bar/restaurant, outdoor dining on the patio, or relax near the spacious bar.
Whether you are looking for a sandwich after golf or a complete meal, our goal is to provide excellence in both food and service. All Bridge's dishes are created fresh in the kitchen. The soups, sauces, dips, and salads are all made by our culinary staff. Our chef uses only premium ingredients in all the dishes that we offer. The excellent service and distinguished hospitality are Bridges foundation for success. If you're planning a special event, you can be assured that Bridges Bar/Restaurant will take every opportunity to make your event easy to plan and delightful to attend.
[/one-half]
Ask about our banquet facility for:
Work Parties, Holiday Parties, Baby Showers,Anniversaries, Retirement Parties, BirthdayCelebrations, Graduation Celebrations, Wedding Receptions and any other special event!
Schedule Your Next Special Event At Bridges!
608-244-1822 ext.2