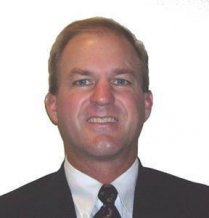 Following a Wisconsin Junior Golf career competing against the likes of Steve Stricker, Jerry Kelly, JP Hayes, Steve played Division I NCAA golf at University of the Pacific, Stockton, CA where his team included two PGA Tour players. Steve began his golf career as an assistant professional at Cherokee Country Club in 1998 under the tutelage of PGA Members Dennis and Larry Tiziani. He was a primary instructor in junior and adult golf schools and clinics conducted by 3-time Wisconsin PGA Teacher of the Year, Pat Gorman and was able to observe first-hand the art and science of teaching as well as club-fitting from some of the most prolific club-fitters in Wisconsin.
"I don't believe I could have learned more about the business of golf and especially the art of teaching and club fitting, as I did in my first years at Cherokee."
A PGA Member since 2005, Steve enjoys teaching all levels of players. "I find teaching those "new" to the game, very energizing — they get so excited to get the ball airborne consistently (or for the first time). That's equally exciting for the instructor!" He has successfully initiated junior golf instructional programs at 4 facilities and 3 instructional programs geared specifically for women including weekly group lesson and/or series as well as individual instruction.
His general philosophy is to teach the game from the green backward. In other words, perfect chipping and putting (the shots we hit the most), then move on to longer clubs. That's not to ignore the "Big Dog" for those folks who have the desire to drive every Par 4. That's an important part of playing golf as well. His belief is that scores/handicaps improve more quickly and dramatically as we master the scoring shots closer to the hole!! We only hit the driver 13-14 times per round — most folks take 2-3 times that many shots around the greens in an 18 hole round.
"We'll work on whatever needs fixing in your game — mostly I want to help make the game more enjoyable for everyone that plays."
Individual lessons (~ 40 min): $50
3-Lesson series $125
Group Lesson pricing will be based on group size
Specific dates and pricing for the Junior Golf Program is expected to be available in January/February.
Email: smscheel@pga.com
Group lesson available call 608-244-1822 ext.1 and ask for Steve