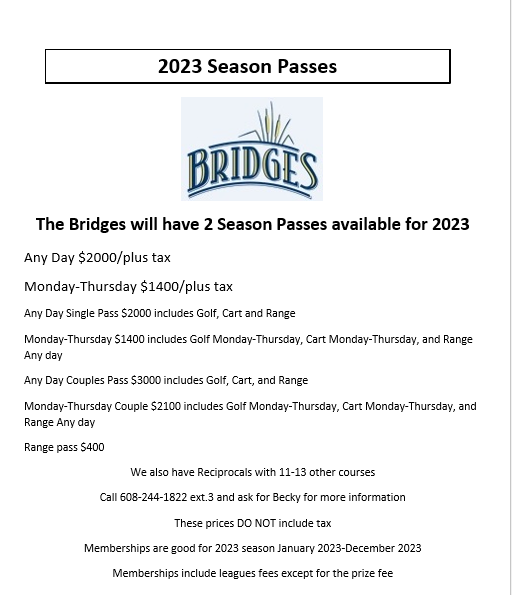 Reasons to buy a Individual Membership
Unlimited Golf: All golf memberships include unlimited golf during any non-league and non-outing times.
Golf Shop: All golf members will receive merchandise at 15% off(excluding golf balls). Members are required to pay shipping on all special orders.
Range Membership: Entitles member to unlimited buckets of balls per day.
Cart Membership: Entitles member to unlimited use of a golf cart. Guests of members must pay for a ½ cart if choosing to ride with member. Members must adhere to our cart curfew policies.
Call 608-244-1822 ext.3 and talk with Director of Golf
Becky Iverson to discuss all the great options we have.